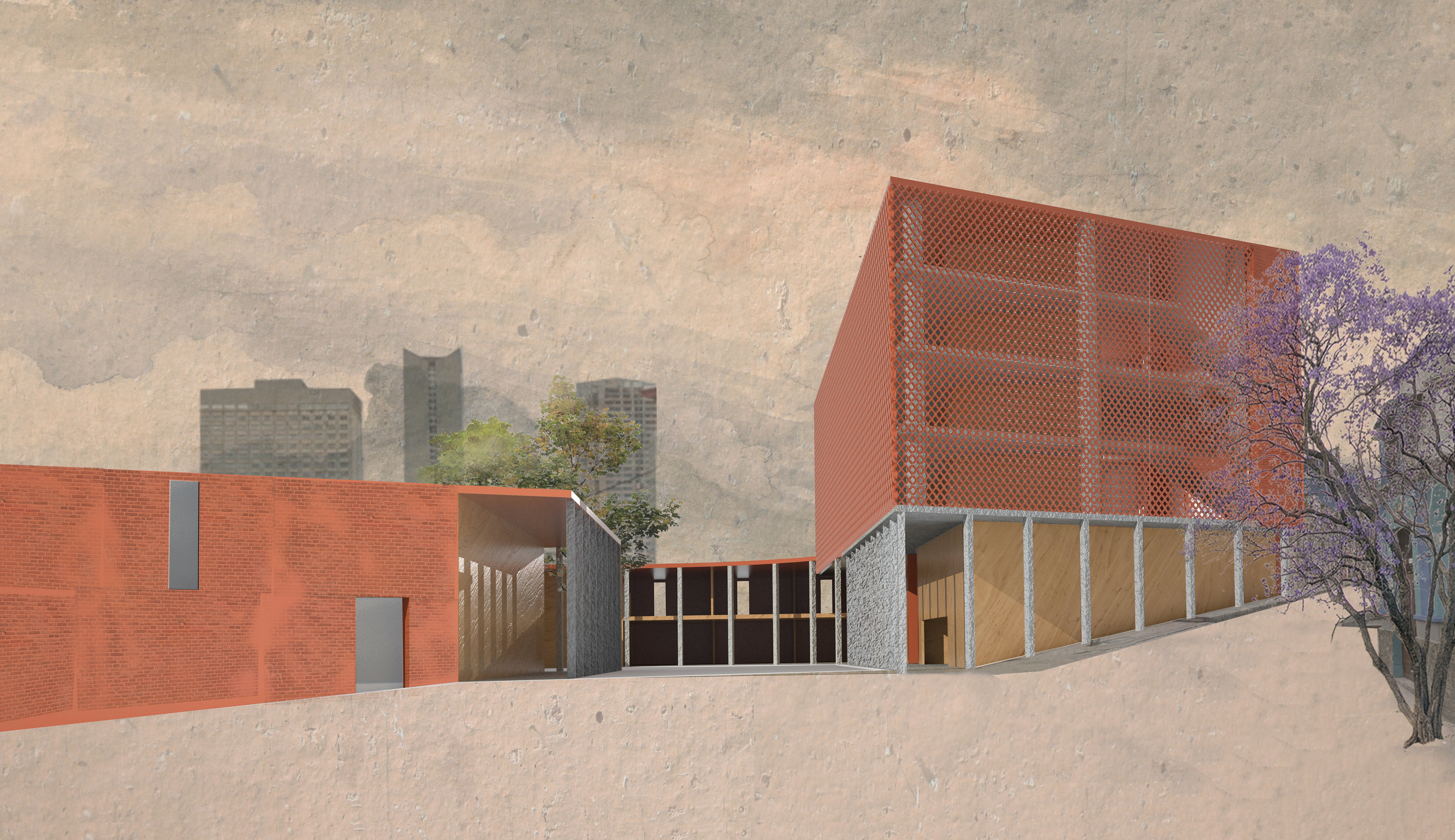 This project, while trying to build up a maker's space consisting of several workshops, artists' accommodations, offices and event spaces, faces a complex site condition in the dynamic urban core of Bogota, Colombia. 
On one hand, it is situated between two well developed public spaces - a park to the south and the national museum to the north and is thus expected to be able to provide the public a direct connection between the two. On the other hand, the rapid and sometimes chaotic urban development in its local areas has left it vulnerable to future road extension or other transportation development plans, which have in the past already comprised a significant part of the public spaces in the surrounding areas.
This project then derives its architectural languages in response to these different aspects of considerations and interrogates the possibility of reconciling the two architectural languages it carries and having them, in combination with one another, build up a pedestrian-friendly public space governed by a series of permanent programs.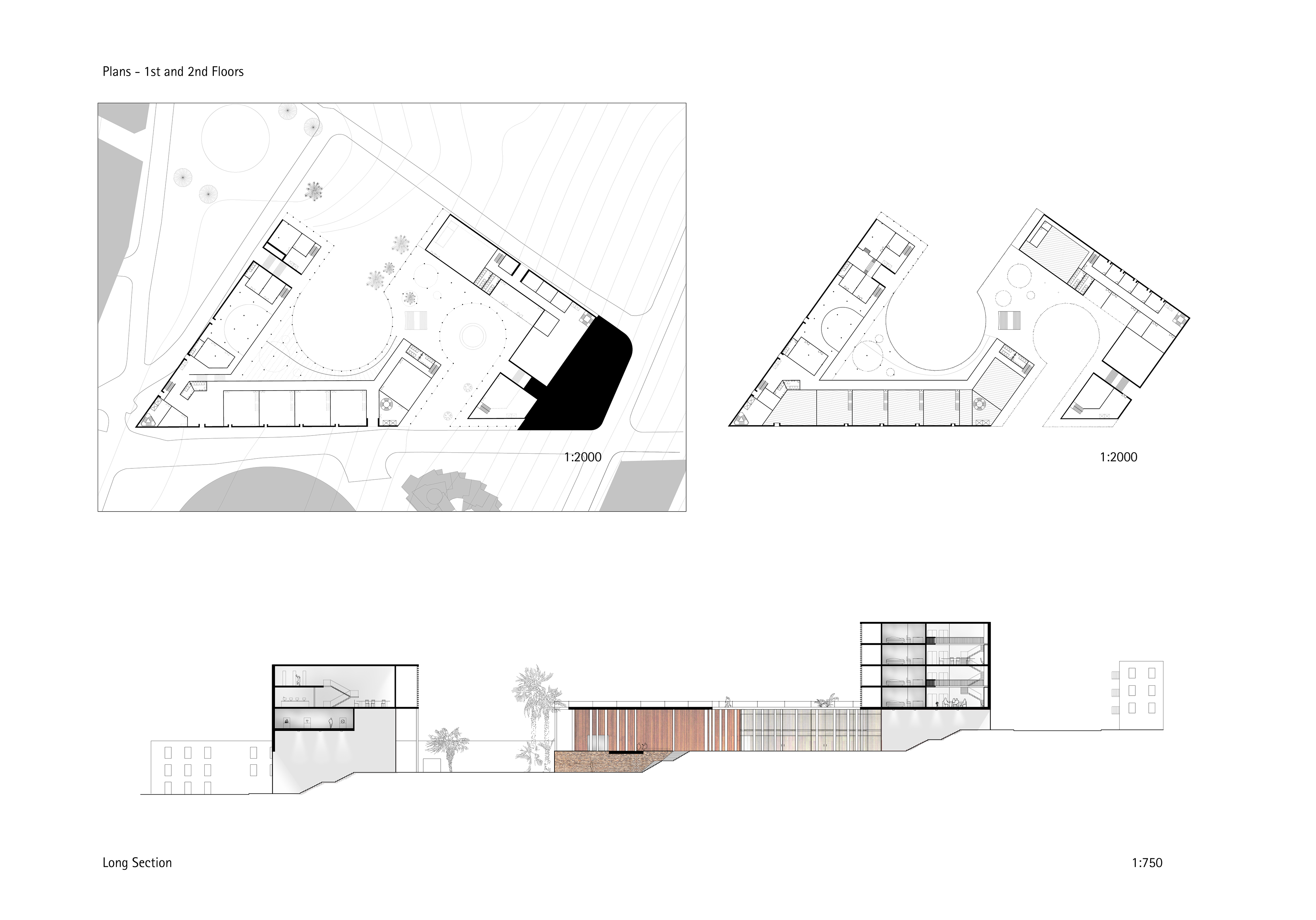 This project originates in the critique on how the undefined, or unprotected open space for the public was eventually taken over by traffic development due to urban expansion in Santa Fe, Bogota. It is in contrast with the Bolivar Square and other minor open plazas in old town Bogota where the open space is governed and defined by permanent programs and is able to be in continuous use for more than one and half century. 
The project also looks into another local architectural condition that is present in immediate adjacency to the site in the areas around the Independence Park. It is an architectural language that is rather hospitable to the public as it manages to build up a network of circulation that largely accommodates the radical change in topography in the area, easing people's movements. 
As the two architectural languages meet each other. The former intends to accommodate the permanent, private program and uses the heaviness of the material of brick to maintain the pre-existing urban edges so that it forms a 'fortress-like' structure to govern the lot. Meanwhile, the soft language carefully carves into the site and the fortress. It gradually moves down in accordance with the topography and ties the public programs, the exhibition space, the auditorium, the open offices along itself, eventually making a continuous experience for the public through the site under the protection of the 'fortress'.