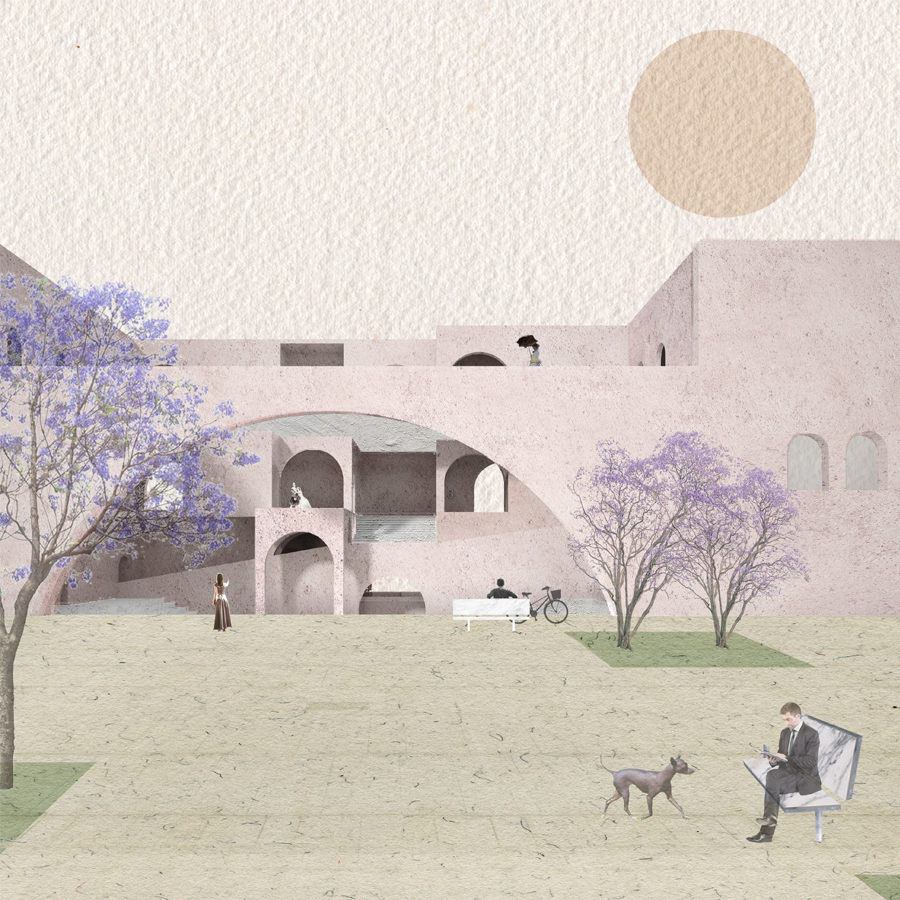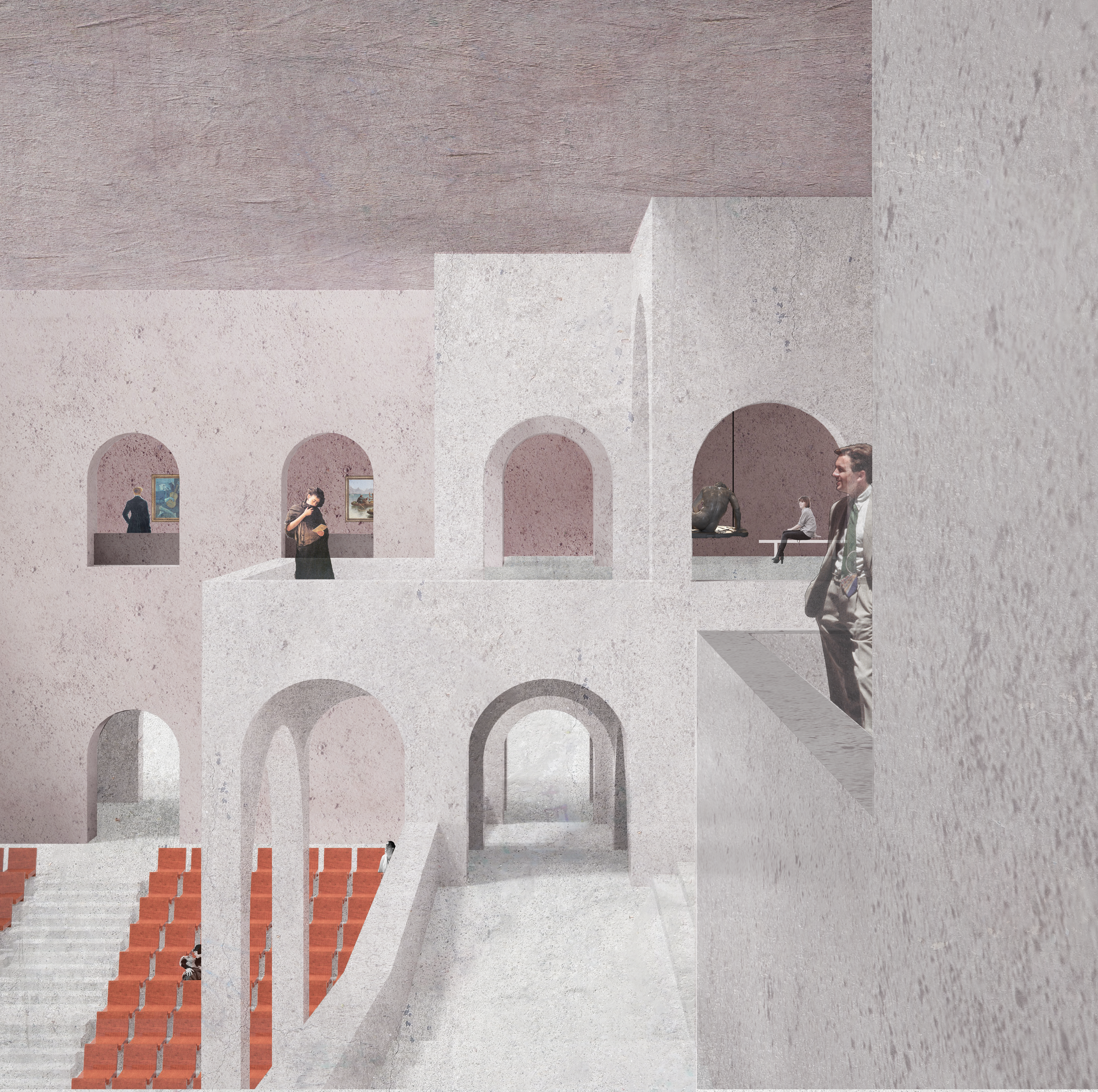 This is a cultural center located at Plaza de Zarco, Mexico City. 
The main interest in this project is, by using the arch, an architectural language that has had strong presence in Mexico City since the colonial times, to build up frames for a dialog between the rapidly growing central business area along la Reforma and the laid back neighborhoods that is directly adjacent to Plaza de Zarco to its northwest.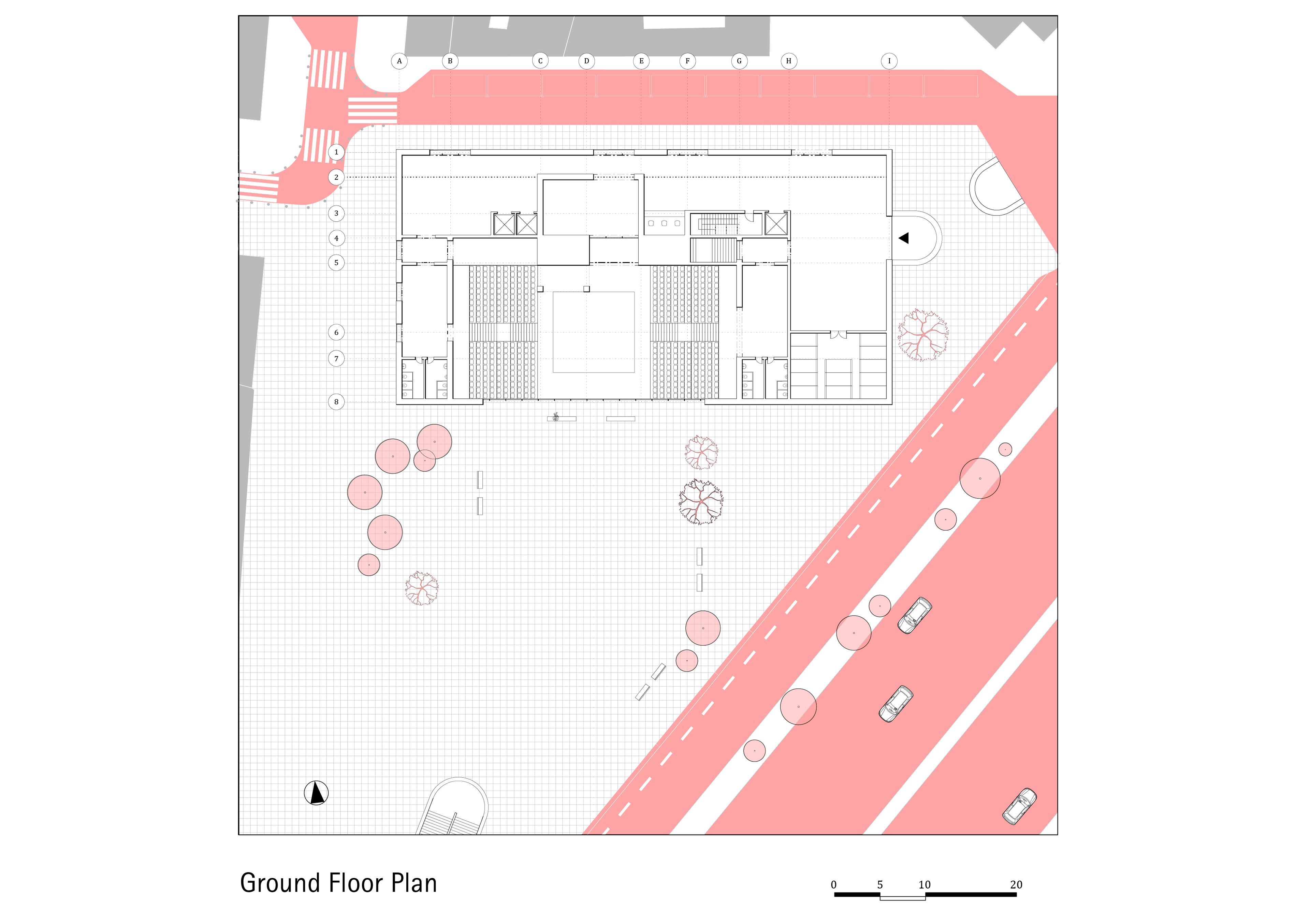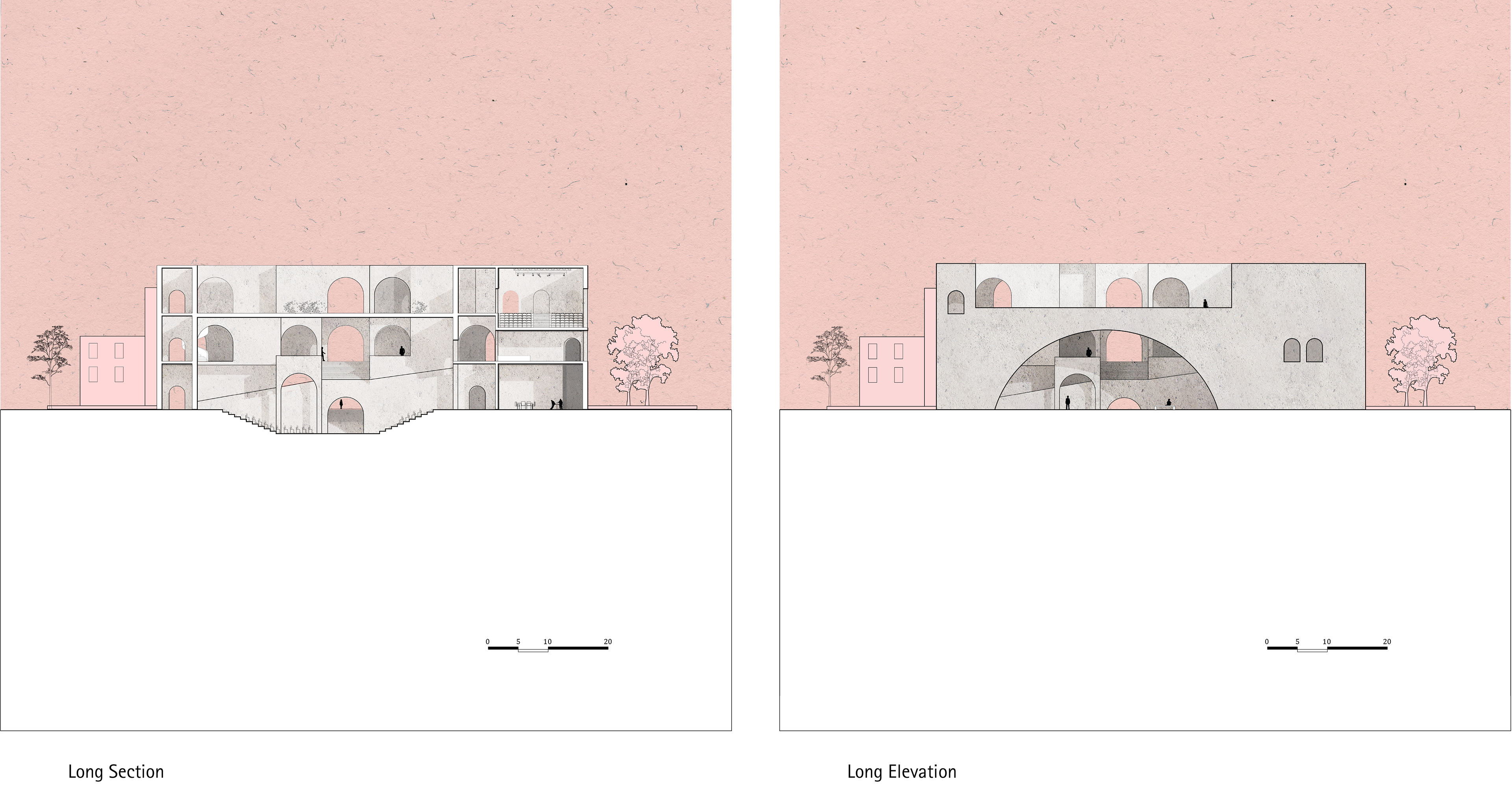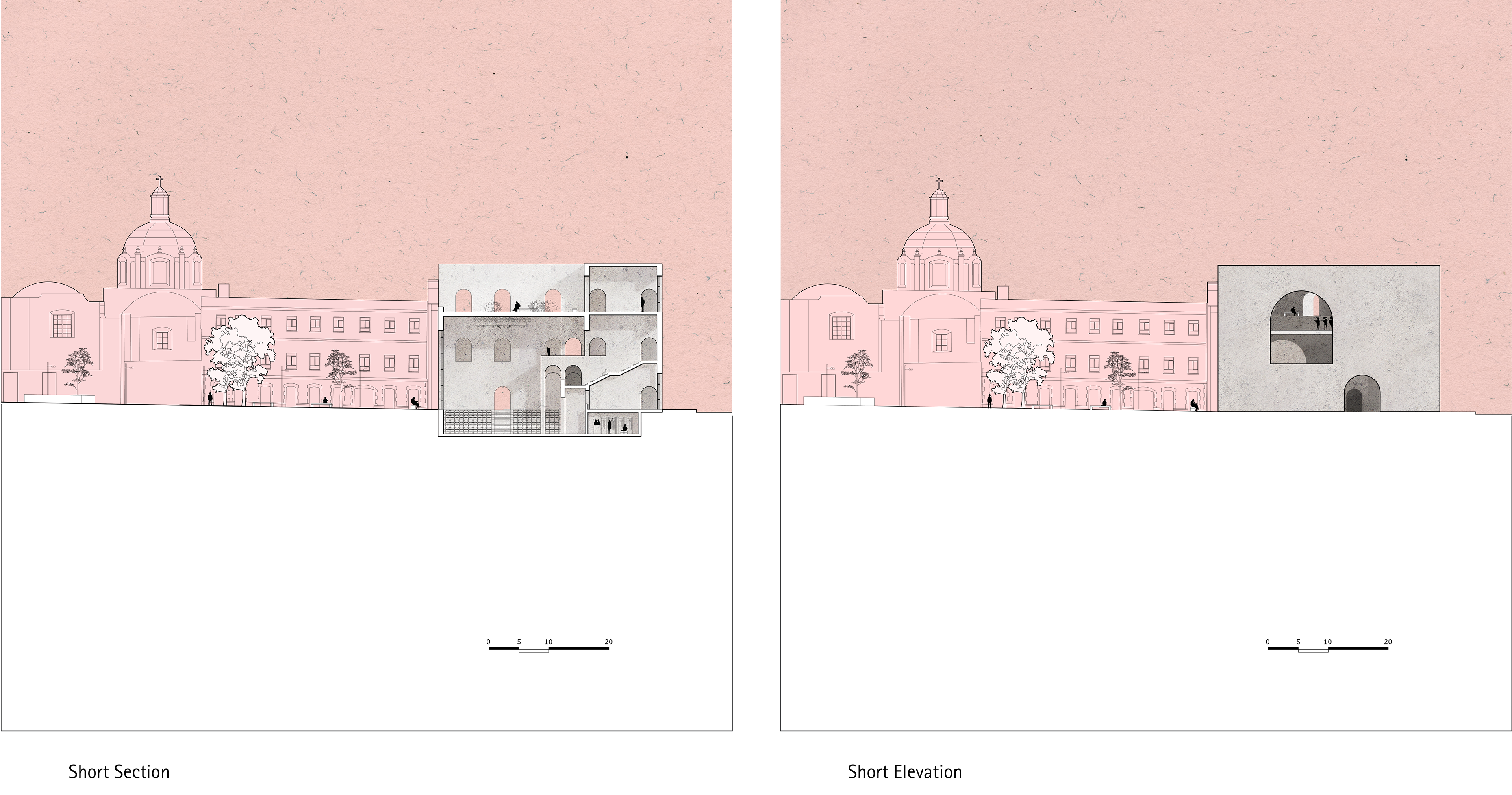 The site is located right next to Plaza de Zarco, Mexico City, at the conjunction of Avenida Hidalgo and Paseo de la Reforma. It is a complex site not only because of its irregular shape but also in that it is at the crossroad of the rapidly expanding Central Business Area all along la Reforma and the more laid back neighborhoods to the northwest, where the narrow streets are more accustomed to the pace of footsteps rather than carwheels. The radically different characters of the two are instantly visible from the footprints of the existing urban fabrics, in which la Reforma has embraced a rather formal and well-defined urban edge whereas the local neighborhoods of the northwest has had high degrees of casualness. 
The project's main interest is to address such a conflict between the two. It utilizes the arch, which is a familiar element in Mexico City from the colonial time to modern days, as an architectural language that frames the structure for a dialogue and in using a combination of arches in different scales and spatial arrangements, builds up a 'container' with formal façades that accommodates the expansion of la Reforma and at the same time samples and exhibits the vividness of the local neighborhoods.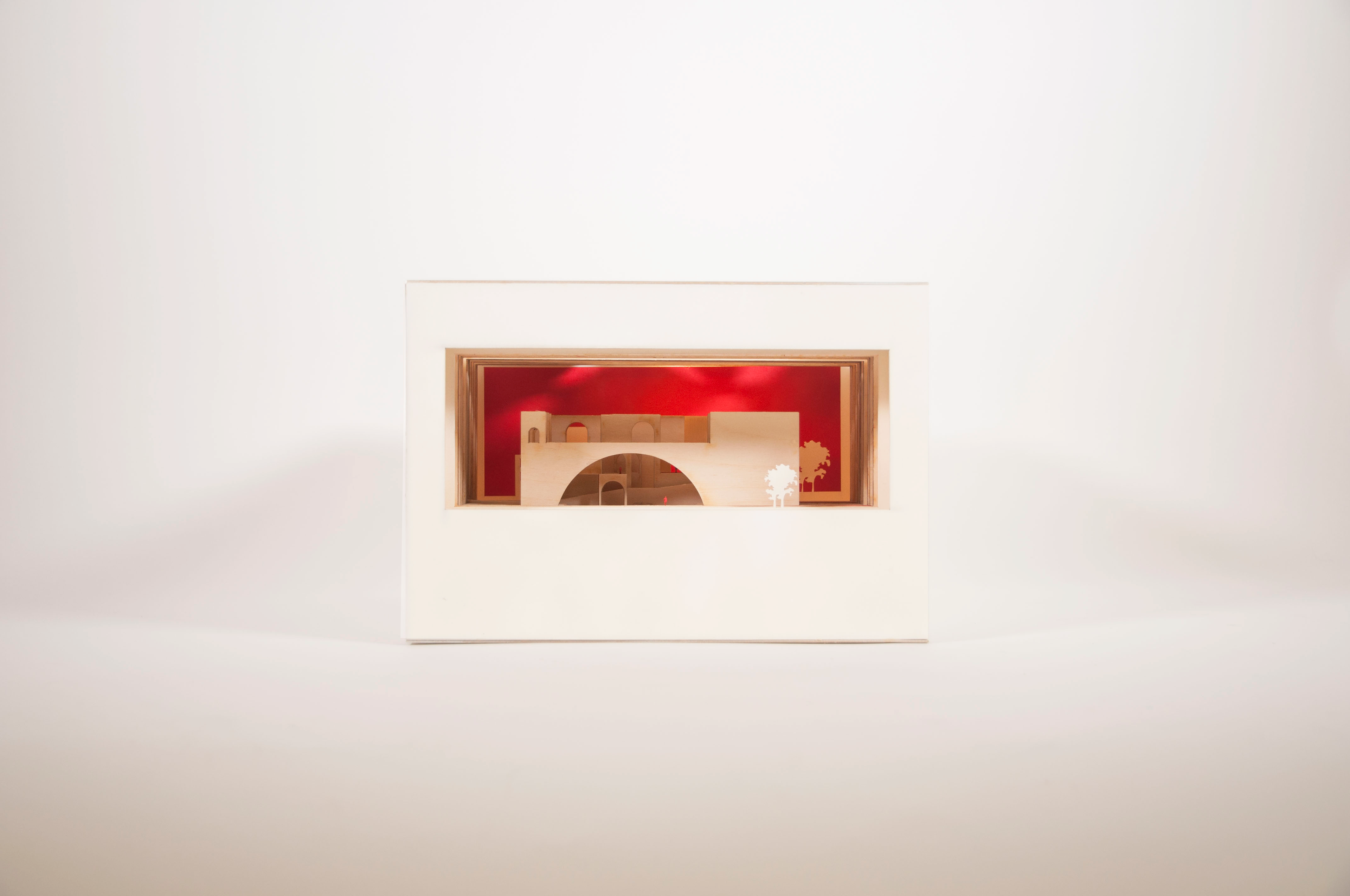 Teatrino - A Study on the theatrical representation effects inspired by Aldo Rossi's Little Scientific Theater.
As regards this specific study, two theatrical boxes are made: The white box as a representation of the exterior of the building, in relation to the adjacent urban setting as the backdrop; the black box as a representation of the interior quality of the project.